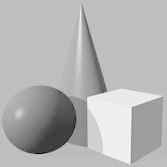 Recipes & Links

How to Make Cabbage Kimchi
Makes 1 quart
What You Need
Ingredients
· 1medium head (2 pounds) napa cabbage
· 1/4 cup sea salt or kosher salt (see Recipe Notes)
· Water (see Recipe Notes)
· 1 tablespoon
grated garlic (5 to 6 cloves)
· 1 teaspoon grated ginger
· 1 teaspoon sugar
· 2 to 3 tablepoons seafood flavor or water (optional, see Recipe Notes)
· 1 to 5 tablespoons Korean red pepper flakes (gochugaru)
· 8 ounces Korean radish or daikon, peeled and cut into matchsticks
· 4 scallions, trimmed and cut into 1-inch pieces
· Equipment
· Cutting board and knife
· Large bowl
· Gloves (optional but highly recommended)
· Plate and something to weigh the kimchi down, like a jar or can of beans
· Colander
· Small bowl
· Clean 1-quart jar with canning lid or plastic lid
· Bowl or plate to place under jar during fermentation
Instructions
1. Slice the cabbage: Cut the cabbage lengthwise into quarters and remove the cores. Cut each quarter crosswise into 2-inch-wide strips.
2. Salt the cabbage: Place the cabbage and salt in a large bowl. Using your hands (gloves optional), massage the salt into the cabbage until it starts to soften a bit, then add water to cover the cabbage. Put a plate on top and weigh it down with something heavy, like a jar or can of beans. Let stand for 1 to 2 hours.
3. Rinse and drain the cabbage: Rinse the cabbage under cold water 3 times and drain in a colander for 15 to 20 minutes. Rinse and dry the bowl you used for salting, and set it aside to use in step 5.
4. Make the paste: Meanwhile, combine the garlic, ginger, sugar, and seafood flavor (or 3 tablespoons water) in a small bowl and mix to form a smooth paste. Mix in the gochugaru, using 1 tablespoon for mild and up to 5 tablespoons for spicy (I like about 3 1/2 tablespoons).
5. Combine the vegetables and paste: Gently squeeze any remaining water from the cabbage and return it to the bowl along with the radish, scallions, and seasoning paste.
6. Mix thoroughly: Using your hands, gently work the paste into the vegetables until they are thoroughly coated. The gloves are optional here but highly recommended to protect your hands from stings, stains, and smells!
7. Pack the kimchi into the jar: Pack the kimchi into the jar, pressing down on it until the brine rises to cover the vegetables. Leave at least 1 inch of headspace. Seal the jar with the lid.
8. Let it ferment: Let the jar stand at room temperature for 1 to 5 days. You may see bubbles inside the jar and brine may seep out of the lid; place a bowl or plate under the jar to help catch any overflow.
9. Check it daily and refrigerate when ready: Check the kimchi once a day, pressing down on the vegetables with a clean finger or spoon to keep them submerged under the brine. (This also releases gases produced during fermentation.) Taste a little at this point, too! When the kimchi tastes ripe enough for your liking, transfer the jar to the refrigerator. You may eat it right away, but it's best after another week or two.
Recipe Notes
· Salt: Use salt that is free of iodine and anti-caking agents, which can inhibit fermentation.
· Water: Chlorinated water can inhibit fermentation, so use spring, distilled, or filtered water if you can.
· Seafood flavor and vegetarian alternatives: Seafood gives kimchi an umami flavor. Different regions and families may use fish sauce, salted shrimp paste, oysters, and other seafood. Use about 2 tablespoons of fish sauce, salted shrimp paste, or a combination of the two. For vegetarian kimchi, I like using 3/4 teaspoon kelp powder mixed with 3 tablespoons water, or simply 3 tablespoons of water.
Candied Jalapenos (Cowboy Candy)
Yield: 10-11 half pints
6 lbs. jalapeno peppers
4 c. apple cider vinegar
12 c. sugar
1 t. turmeric
1 t. celery seed
6 t. granulated garlic
2 t. ground cayenne pepper
1. Wearing gloves, cut off the jalapeno stems from all of the jalapeno peppers. Discard the stems.
2. Using a food processor, chop the peppers into uniform chunkyness. You could cut into ¼' rings…but I like the food processor method. Don't pulverize it into a paste or liquid. Set aside.
3. In a large pot, bring the apple cider vinegar, sugar, turmeric, celery seed, granulated garlic and cayenne pepper to a boil. Reduce heat and simmer for 5 minutes. Add the pepper slices and simmer for 4 minutes. Using a slotted spoon, transfer the peppers into sterile canning jars, 1/4″ from the top. Turn heat up under the pot with the syrup and bring to a full rolling boil. Boil for 6 minutes.
4. Using a ladle, carefully pour the hot syrup into the jars over the jalapeno slices. Push a chopstick or plastic utensil along the insides of the jar to release any trapped air bubbles. Adjust the level of the syrup/peppers, if necessary, leaving 1/4″ headspace. Wipe the rims of the jars with a clean, damp towel and screw on two-piece lids finger tight.
5. To can, place the hot jars in a canner and cover with water by 2″. Bring the water to a full rolling boil and process for 10 minutes for half-pints or 15 minutes for pints. Transfer the jars to a cooling rack. Let them cool & seal. Give the peppers 2 weeks-a month to mellow before opening.
Click the photo for the BLUEBERRY PIE FILLING recipe!
Heres the link to FRESHPRESERVING.COM
Hit the RECPIES tab tp get to the PECTIN CALCULATOR
http://www.freshpreserving.com/home
Refrigerator Pickles
3 cups baby carrots or sliced regular carrots
2 cups apple cider vinegar
1 1/2 cups water
2 tbsp sugar (optional)
1 sliced onion
2 cloves garlic
1 jalapeno
2 tsp mustard seed
1/2 tsp celery seed
9 peppercorns
Cook carrots in boiling water 10 minutes. Carrots should be firm not soft. Drain carrots in colander and set aside. Slice jalapeno in half lengthwise. Discard stem. If you want to minimize the heat, remove seeds and white membrane Use gloves when handling jalapeno. In small pan heat the vinegar, water, sugar until sugar is dissolved. Place mustard seeds, peppercorns, celery seed on bottom of jar. The sliced onions are next and then the carrots. Pour liquid over carrots. Place lid on jar. Refrigerate immediately. Wait at least 24 hours to allow the flavors to marry. Enjoy within 10-14 days!!
CREAM CHEESE:
CREAM CHEESE
3 ½ qts. pasteurized whole milk
1 pint pasteurized whipping cream
6 to 8 oz. (3/4 to 1 cup) fresh buttermilk or sour cream for starter (I USE SOUR CREAM)
1 ½ tsp. salt (optional)
1 rennet tablet dissolved in ½ cup cold water
Place milk, cream and starter in double boiler. Warm to 85° F. Add 1 rennet tablet that has been completely dissolved in ½ cup cold water. Stir gently for 4 minutes. Cover the milk and let stand for 1 hour or until the whey covers the curd and breaks clean from the side of the pan. Maintain a temperature of 85° F.
Cut curd into 1" cubes and allow to stand undisturbed for 5 minutes. Pour mixture into a muslin bag or cheesecloth-lined colander. Drain overnight.
With a wooden spoon, work in 1 ½ tsp. salt. Package and store cream cheese in the refrigerator.
Mozzerella
Recipe adapted from C. McDaniel and P. Kendall (2004)
This fresh cheese is very mild in flavor and adds texture to cooked dishes. This cheese can be stored in water but must be eaten within two days.
1 gallon 2% milk OR
2 qts. whole milk plus 2 qts. skim milk
¼ cup fresh, plain yogurt
One tablet rennet or 1 tsp liquid rennet dissolved in ½ cup tap water.
Brine: use 2 lbs salt per gallon of water
1. Heat milk to 90°F and add yogurt. Stir slowly for 15 minutes while maintaining this constant temperature.
2. Add rennet mixture and stir for 3 to 5 minutes.
3. Cover, maintaining temperature at 90°F. Allow to stand until coagulated, about 30 minutes.
4. Cut curd into ½" cubes. Allow to stand for 15 minutes, with occasional stirring.
5. Slowly increase temperature to 118°F over a period of 45 minutes. Hold this temperature for an additional 15 minutes. (Total time for this step is 1 hour.)
6. Allow curd to settle under whey. Remove whey and transfer the mat of curd to a flat pan that can be kept warm. Do not cut mat, but turn it over every 15 minutes for a 2-hour period. Mat should be tight when finished.
7. Cut the mat into long strips 1" to 2" wide. Put curd in hot water (180°F). Using wooden spoons, tumble and stretch it under water until it becomes elastic, about 15 minutes.
8. Remove curd from hot water and shape it by hand into a ball or a loaf. Place cheese in cold water (40°F) for approximately 1 hour.
9. Remove cheese from cold water and put it into a saturated salt solution. To prepare salt brine, keep the brine cold (40°F to 50°F) while the cheese is in it. Excess salt will remain on the bottom, which is normal. Because a brine solution is corrosive, place in a heavy plastic, glass or pottery container. Cover any exposed areas of cheese with dry salt. Leave cheese in the brine for 24 hours.
10. Remove cheese from brine and let it dry for several hours. Wrap in plastic wrap and refrigerate. This cheese may be used immediately or stored under refrigeration for one week.
Websites http://www.ext.colostate.edu/pubs/foodnut/09337.html
Gypsy Cowgirl Tomato Jam
10 Roma Tomatos cut lengthwise
1/8 cup olive oil
1 head of roasted garlic
1/2 tbsp Kosher salt
dash of Pepper
3 TBSP chopped fresh basil
Preheat oven to 350
Place parchment paper on cookie sheet. If you do not have any parchment paper not to worry. The parchement paper makes for easier clean up. Place cut tomatos in a large bowl and drizle with olive oil salt and pepper. Make sure that all tomatoes are coated. Place tomatos cut side down on cookie sheet. Bake 45 min to 1 hour. Your tomatoes should be brown on the cut side. Remove tomatos from sheet and place in glass bowl. Be sure to scrape up all of the brown bits from the cookie sheet. Gently squeeze all of the cloves from your roasted head of garlic into bowl of tomatos. With an imersion blender, beat the mixture into a jam like consistancy. Add the chopped basil and STIR. Let rest in refrigerator at least an hour to let flavors do their magic. You can add a little olive oil if you would like a smoother consistancy. Use within 5-7 days. Must be stored in refrigerator.
I love this on a baguette with mozzerella cheese and a glass of wine! CHEERS!!